The learning curve is steep, but can be worthwhile.
By Liz Gold
Kim Walker came into the cannabis industry by what she describes as happenstance. Walker, who has 35 years of public accounting experience and runs her own small practice in Las Vegas, said it was her wealthiest business clients who brought her into this niche. They came to her with new licenses to start growing medical marijuana and were jumping in fast because of the potential for profitability.
Once they obtained the licenses however, the question remained: Now what?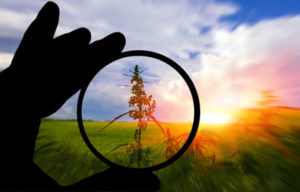 Her clients looked to her for answers so she started learning about the laws.
"The interesting thing about Nevada is that the people who obtained the licenses tended to be wealthier – because they were very expensive to get – and had no background in growing or farming," said Walker. "They were insurance agents, bankers, attorneys or an eclectic group of businesses owners that said, 'Let's get a license.'"
That was two years ago when medical marijuana licenses were going for upward of $300,000 a pop in Nevada. And the payment had to be in cash.
As someone who had no personal experience with marijuana, Walker never expected to be involved in the industry but is excited about the opportunities and growth that continue to emerge.  To continue reading the entire article published at CPATrendlines  click here.
If you have questions regarding the article please contact us.